ABOUT FOOD FREEDOM JOURNEY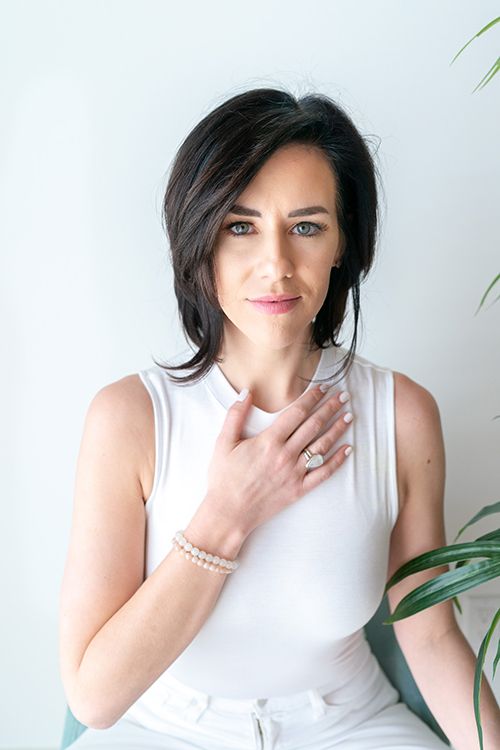 HEY LOVE,
Do you spend a great deal of your time counting calories, macros, over exercising, emotionally eating, or going on another diet?
Has this time consuming way of living had a negative impact on your relationships with the people you care about the most… including yourself?
Would you love to trust yourself again, feel comfortable in your body, and clear up your head space, so there's peace and freedom to think about things other than food?
I know exactly what it feels like to say yes to ALL of the above. If you relate to ANY of this, I'm so glad you're here.
It's hard for me to imagine now, but it was only 7 years ago when I was still in my "diet depression days," where I went on over 50 diets in just 4 years. 
I spent 80% of my time obsessing on food and if I ate 100 or 200 calories "over" my self-imposed limit, I would do jumping jacks for hours. 
I sacrificed the most important things in my life, like time with friends and family, a deeply satisfying career, even my health… all to chase this ideal weight and body that I thought was "the thing" that was missing for me. 
The most embarrassing part is that I was a personal trainer at the time, with a ton of knowledge about food, body and health…
but no amount of knowledge in my head could fix me.
Luckily, one day I had a very powerful breakthrough that I've been sharing with women all around the world ever since…
When I discovered what it REALLY is about, my life completely changed. I stopped binging, I stopped dieting, I stopped restricting and obsessing. Food became a source of nourishment and pleasure instead of my avoidance strategy.
If that level of freedom is something you want, even if you doubt it's possible because nothing else has worked… you are the exact woman I created the Food Freedom Journey for.
When you join Food Freedom Journey you'll be joining me and my top coaches for:
Two Live Coaching Calls Each Month: These live calls, with my top two coaches, are a way for you to ask questions on your struggle with food and body and get live coaching. You'll also discuss program content, which include topics like breathwork to heal emotional eating, body acceptance, releasing stories & identities, trust with food, trusting your intuition, and more.
These are the proven strategies that got me out of my diet depression into a healthy relationship with food and my body – and into a satisfying romantic relationship and career too. They worked for me, and they've worked for tens of thousands of women who thought, "I'm the only one who this will never work for."
The Option to Work 1-on-1 With My Top Trained Coaches: To make sure you get the results you're looking for with our program, we have a VIP option available, where you can upgrade your membership to work one on one with one of our certified food & body coaches and receive two 60-minute personal coaching calls each month for additional support.
In addition to these calls, you'll be supported with tools like video lectures, guided meditations, breathwork audios, and integrative workbooks. And you'll get to connect with other women on the journey in our private community members area.
Week by week, call by call, and tool by tool, you'll be released from the old story of food and body struggle, as we recreate your life from the inside out.
I'm so excited to work with you!
Love,
Samantha

P.S. Every single call is recorded so don't worry if you miss one! You can still get your questions answered.
Join the Food Freedom Journey Today
Get Support From Women Who Understand What You Are Going Through and Have Overcome the Struggle with Food & Body!
I struggled with food, body, and diet for YEARS before I finally broke free. All of my coaches  have been through the process I'm sharing with you in the Food Freedom Journey which makes this a supportive community unlike anything else I've seen. 

Our coaches have been through a similar struggle as you, and will help you put all the tools into practice in a way that works for you.
You'll be getting access to the most cutting edge and recent breakthroughs in breathwork, a powerful tool for healing food issues, as well as weekly video lectures, live webinars, a private community to connect with other women on the journey, and the option to upgrade your membership for additional one on one coaching.

Food Freedom Journey is open to any woman who is tired of dieting and ready to find a true solution. You've probably tried so many things that didn't work and wonder if true healing is even possible for you. I'm here to tell you that it is. I know because it happened for me, and each of the Food Freedom coaches, as well as tens of thousands of women in our global community. Most of them believed it wasn't possible, until they tried… and it worked.
"I highly recommend working with Samantha and her team! It will be the best money you've ever spent! I am completely in awe at the transformation in my life, and the lives of those close to me, because of the work I've done with them.
It's completely changed how I deal with stressful situations. I now know I can handle whatever life throws my way. It may not always be easy, but I know I can handle it. Samantha and her coaches are so gifted in helping people move beyond self-sabotaging behaviors like binge eating. 
If you are ready for change, you MUST join this program. It can truly change your life, and learning to love and accept yourself can give you true peace and happiness."
– Amy Matyas, Buffalo, New York
Twice A Month You'll Hop On A Live Call with My Top Coaches So That You Can Get Support In the Moment And Deepen Your Experience Of Freedom.
Nothing lights me up more than watching a woman transform from fighting her body so much, she doesn't even want to go into a dressing room… to feeling love and trust in her body for the first time, and the freedom that comes from that in the rest of her life.


The twice a month calls are our opportunity to dig deeper into the program content, for you to ask questions so you can apply the lessons in your life, as well as for you to get live coaching in the moment… as you journey towards self-trust, self-love, and a sense of peace.
Through Your Training, You'll Be Exploring Topics Including, But Not Limited To:
Moving beyond feeling uncomfortable in your body

Making peace with all parts of yourself so they're working together and you feel whole

Cultivating so much self-trust and respect you no longer feel the need to please others

Letting go of the need to escape, into a place of embodied presence

Ending the struggle with food and getting your time back

Releasing the stagnant energy of the past so you have clarity and fulfillment
A Quick Overview Of The Weekly Themes
In your 12-week journey, you'll learn the best of what works to end your struggle with food and body for good:
Week 1: Embracing Self-Love
Discover the tools that move you beyond feeling uncomfortable in your body

As impossible as it may seem, no longer obsess over your body or food 

Gently move beyond avoidance patterns that keep you from fully participating with life

Transform "dressing room depression" into feeling light… and even having fun!

Embody a deep feeling of calm, self-love, and compassion that connects you to your true self
Week 2: Trusting Your Intuition
Get fully equipped to know your "yes" vs. your "no" so you can make choices out of self-trust

Let go of the need to constantly seek approval or validation from others or outside yourself

Trust yourself in any situation, no matter what is going on or who it involves

Heal the core wound that drives your people pleasing behavior

Discover the art of intuitive decision making
Week 3: Breathwork to Heal Emotional Eating
An instant tool to deal with emotional eating you can practice any time, anywhere

Integrate your mind, body, and heart so they are working together

Let go of feeling like "a walking head"

Learn how to be present in your body any time you choose to be

Discover a practice that empowers you to access higher emotional states
Understand the core wounds of your inner child that drive your emotional eating

Identify what needs of your inner child are not being met, and learn how to meet them even when it's scary

End the "war with yourself"

Return to your true state of innocence

Open yourself to receiving more fun and pleasure
Week 5: Releasing Stories & Identities
Discover all the places you're stuck, based on what other people have told you about yourself

Find and embrace your true identity

Lovingly release traumatic imprints from your family of origin

Let go of what you're holding onto that doesn't belong to you

Begin to live the best version of yourself
Let go of stories like, "I don't trust myself with food" or "I can't have just one!"

Stop isolating yourself from social gatherings because of your fear of food and loss of control… 

Understand the difference between an emotional and a physical hunger cue, and begin to eat accordingly

Learn the framework to establish trust with your body

Move beyond the need to diet, for good
Feel peaceful and at ease with your body, even if that seems unattainable to you!

Learn to accept your body exactly as it is, with no need to change it

Walk past a mirror, without the massive triggers

Transform a sense of "my body has betrayed me" to my body is communicating something to me

Move beyond the need to escape and begin to receive feelings of pleasure and well-being
Week 8: Art of Self-Forgiveness
No longer feel that you are "letting yourself down"

Extend your huge forgiving heart to yourself

Free up massive amounts of energy to fuel further healing

Cultivate self-compassion 

Become free to move into a more empowered present and future
Week 9: Healing Self-Sabotage
Finally discover why this method works when nothing else has… and create lasting freedom

Discover the voices of self-sabotage that hold you back, and learn to move through these patterns so you're free

Take aligned action in your life without having to hear "You're going to fail!" "You're not doing it right!" 

Move beyond a life of weight and diet cycling

Discover a process to ensure you won't fail with your new way of living or regress into old thoughts and behaviors
Reclaim your true voice that's been buried under layers of story and stuck energy

Discover a newly found self-confidence

Embrace self-expression, and tap into your authentic creative self 

Feel light and abundant sharing and speaking your truth

No longer feel you have to be anyone else but you in all your relationships
Week 11: Release Through Breath & Movement
Let your body breathe, heal your emotions, and feel amazing

Know exactly how to transform your anxiety skillfully any time it pops up

Reclaim sensation in an empowering way, and stop feeling so numb

No longer feel "dead inside" or a gnawing feeling of emptiness

Release patterns in the body that cause emotional pain (which triggers emotional eating)
Week 12: Vision & Intention:
Learn how to integrate everything you've learned in your food freedom journey into your day to day life
Set a vision for how you want to live and who you want to be Set your intention for what is next in your life

Celebrate the healing, growth, and transformation you've experienced on your journey
A Little Bit More About My Mission & Passion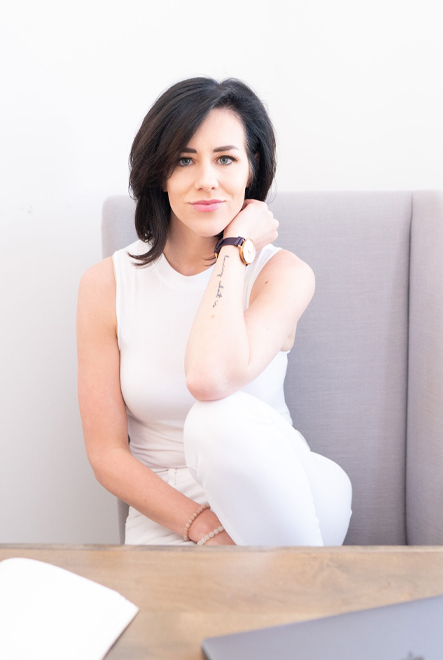 I'm Samantha and I LOVE TACOS. 10 years ago I would not have been able to say this out loud to you!
I'm also an entrepreneur, best-selling author, and an emotional eating, disordered eating, and body image issue expert. 
I'm on a mission to empower every woman who wants freedom to overcome her struggle with food and body so she can live a happy, authentic, and fulfilling life.
I founded Hungry for Happiness in 2014. HFH as we refer to it, is a movement that provides accessible recovery resources to women suffering in silence. We want to get rid of "diet culture" or the "weight loss industry" by providing solutions that empower women (instead of making them feel bad about who they are and what they look like.)
I've been honored to share this mission on an international platform, with appearances on Global TV, Shaw, NBC, and, CBC and in my best-selling book, Hungry for Happiness: How to Stop Emotional Eating & Start Loving Yourself.
Hungry for Happiness also supports the rescue and healing of human trafficking survivors in Cambodia and North America. 
When I'm not challenging the weight loss industry or helping women take their lives back from it… well, I already told you! I'm eating tacos. Or I'm running around making videos in unicorn onesies… and occasionally playing on the slip and slide!
If You Join The Food Freedom Journey, Here's What You'll Get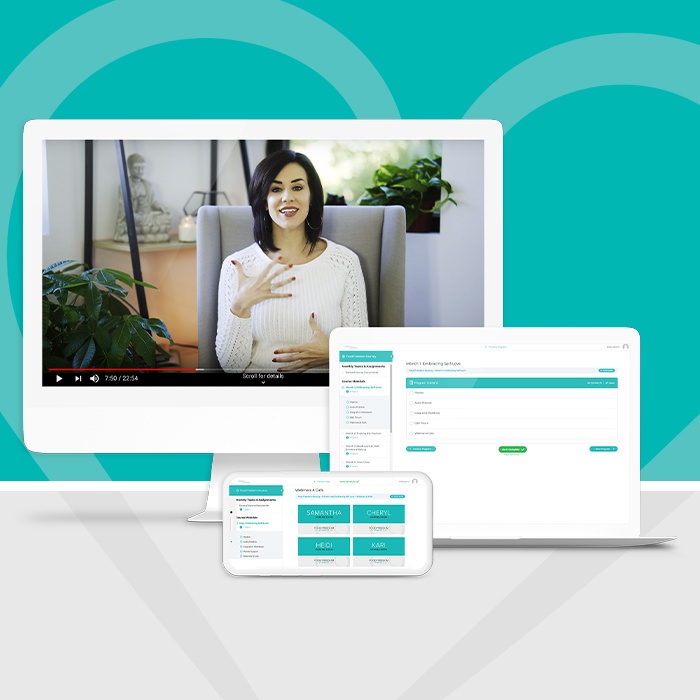 1) Weekly Themes To Free You From Food & Body Struggles.
Each week we'll explore an important topic to help you overcome your fight with food and body. Each topic is highly curated to address a key area and help you get free, like Embracing Self-Love, Trusting the Intuition, Breathwork to Heal Emotional Eating, Releasing Stories & Identities, Trust With Food, Body Acceptance, and more!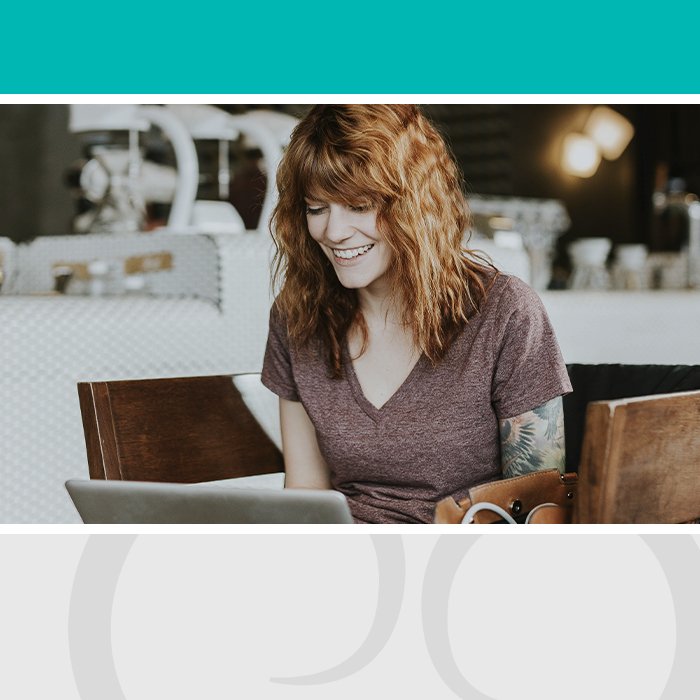 2) 6 90-Minute Live Webinars with my Top Coaches.
In our monthly calls together we'll explore the curriculum, I'll share stories about how I've personally used it in my life to heal, and you'll receive practical tips to apply it to your life right away. You'll have a chance to ask any questions and be coached live, and you'll get access to the recordings to listen if you can't join us live, or if you want to hear it again.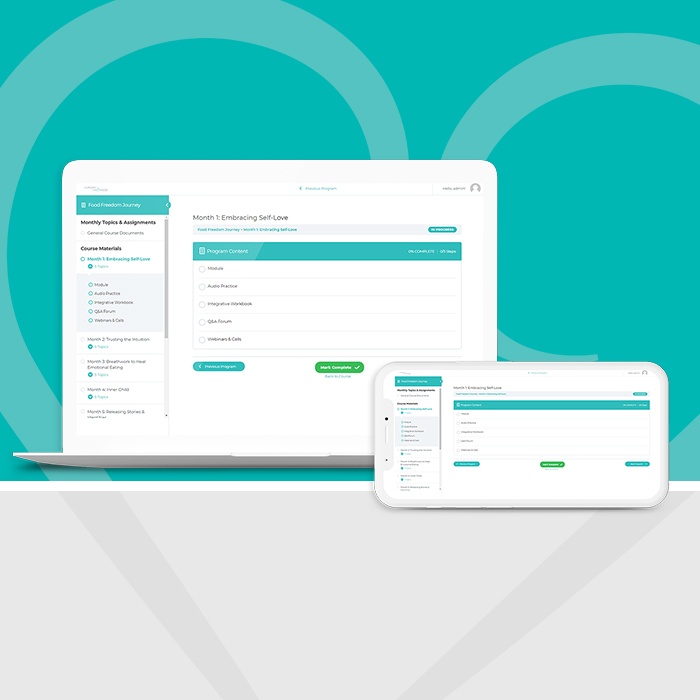 3) A Private Membership Site Where You'll Have Access to All Course Materials Any Time You Want
Everything is digital. Once you register you'll receive an immediate email with all your program access information, including information on live calls, your private members portal, and our support team's email so you know who to ask for help if you need any!
4) Ongoing Support & Access to Monthly Webinars Through Our Continuity Monthly Membership. 
If you still need support after the initial 12-weeks of the course is complete, stay part of the community for just $47/month! You'll continue to have access to the monthly webinars and private community, so that you can do this work and healing at your own pace and receive support for as long as you need. Note that you may cancel your monthly membership at any time.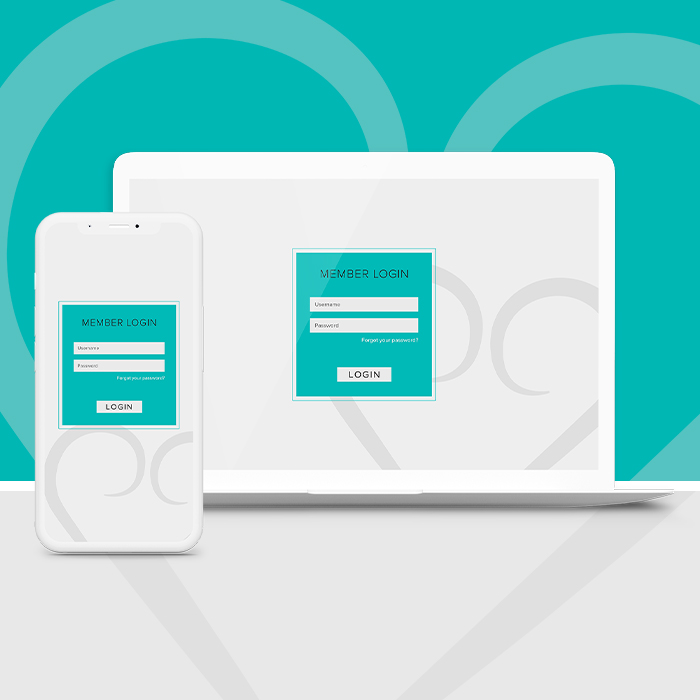 5) Private Client Community Portal.
We take a stand that no woman has to feel or be alone on this journey. My team and I are 100% committed to you feeling supported, loved, and guided in a non-judgmental atmosphere. In addition to the support we provide directly, we also offer a free private client community portal where you can connect with each other. Our community is very tight-knit and women often find their closest friends and supporters among our program participants. And, if you're introverted or shy, there's no pressure to engage! Just know this resource is available to you and you can access it at any time.
Plus You'll Receive This Additional Bonus:
21 Day Food Freedom & Body Love Meditation Journey. Value: $47
One of the questions I get asked the most is how I ended my personal struggle with food and my body. Meditation was a huge game changer for me. The specific meditation techniques in this online course helped me reconnect with my body and trust myself again, which is why I'm sharing them with you as a complementary experience to the Food Freedom Journey. 
This bonus includes instant access to 21 days of downloadable guided meditations with topics designed to help you get to the root of your struggle with food and body. You'll discover freedom through meditation in areas like feeling safe in your body, trusting yourself, the power of choice, forgiveness, and more. Each topic comes with a mantra to help you integrate the work into your day to day life.
Need Additional 1:1 Support?
Upgrade to Food Freedom Journey VIP to receive monthly one on one coaching with a Hungry for Happiness certified food & body coach.
My desire is for every single woman in the Food Freedom Journey to complete the program a new woman, and no longer struggling with food and body issues.
And sometimes that means getting a little additional help and coaching.
If you upgrade your membership to VIP status, in addition to all of the normal program content, live monthly calls, and support, you will also get two one on one coaching sessions with one of my top coaches.
These sessions are 60 minutes and will be a way for you to receive customized, personal coaching from my top coaches, all of whom have been through my Certification Program, and healed from their own eating and body issues.
You'll be able to share your struggles and receive guidance on how to move through any challenges that come up on your journey to freedom.
"I assumed I would be stuck in the battle with food and my body for my entire life...
I didn't see an end in sight. I was doing everything I "should" be doing and I was still stuck. When I began to dig deeper and get to the root of my issue, my entire life changed for the better. I am now committed to sharing these tools with every human on the planet who struggles with food, including you."
– Samantha Skelly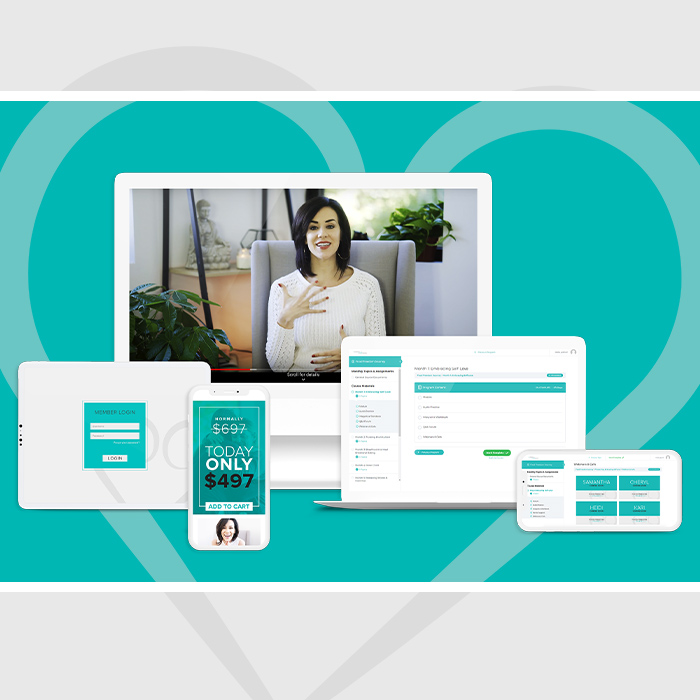 You'll Receive:
1) Weekly Themes To Free You From Food & Body Struggles. Value: $597
2) 6 90-Minute Live Webinar Trainings With My Lead Coaches Value: $1497
3) A Private Membership Site Where You'll Have Access to All Course Materials Any Time You Want. Value: $97
4) Private Client Community Portal. Value: $141
Bonus 1: 21 Day Food Freedom & Body Love Meditation Journey. Value: $47
Total Value: Over $2300.00
Normal Price: $697
Your Price: $497
Plus $47/month to continue the monthly calls & community access after the initial 12-week course is complete. (You can cancel this at any time.)
What Other Women Are Saying About Working With Samantha...
"So far the biggest breakthrough has been witnessing the relationship between my mind and my intuition and not necessarily the fight between them but the collaboration. It's been fun witnessing the interaction because it shows me how unrelated these conversations are to the incessant wanting and obsession with food. It's also given me ammunition to be able to work towards more holistic healing and more preventative care in my personal profession" 
– Iola Agir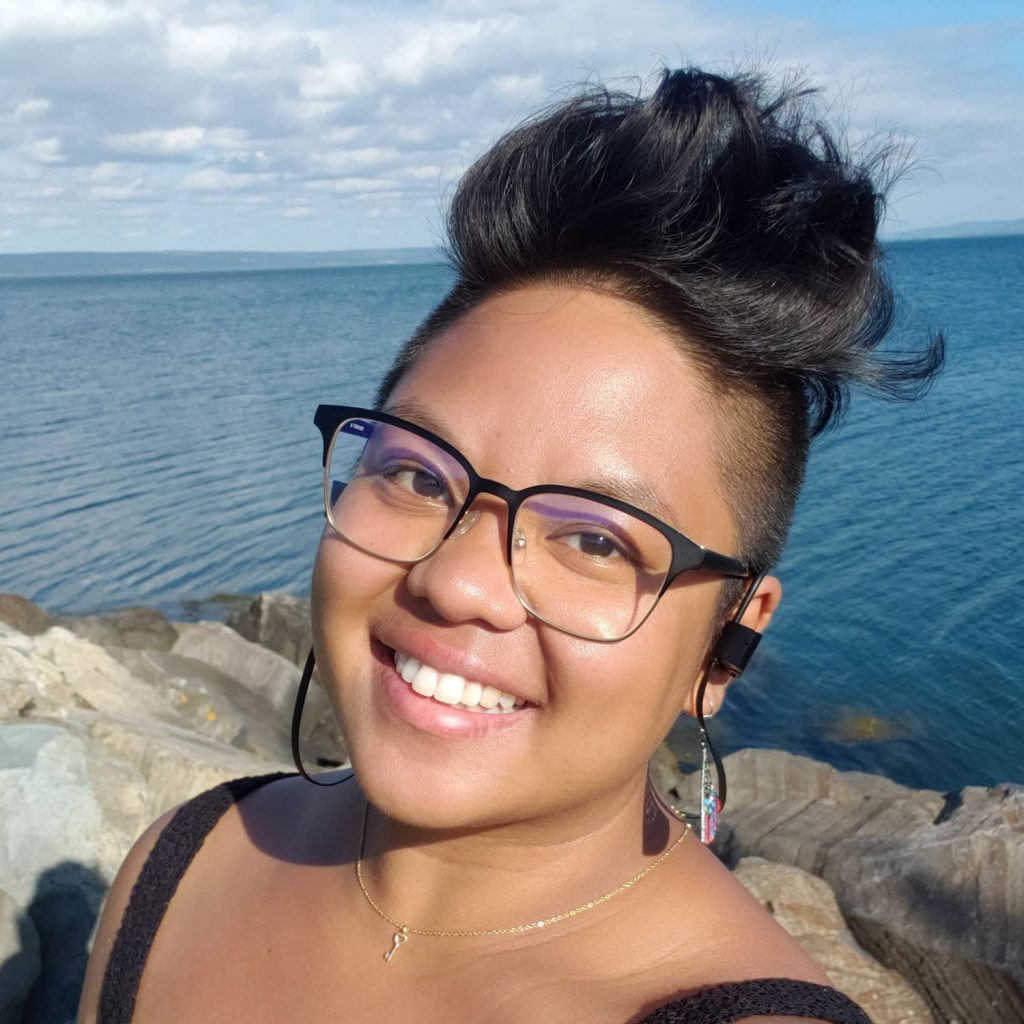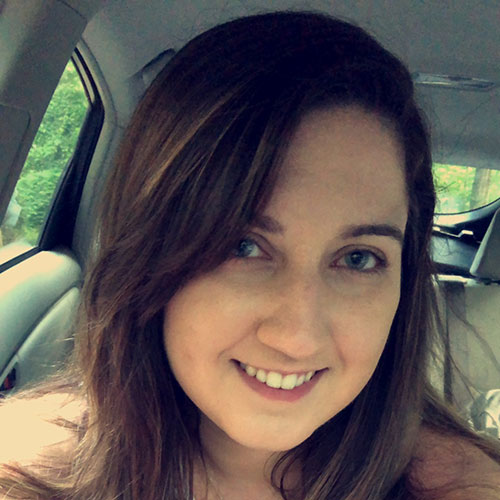 "When I first started working with Hungry for Happiness, I had no clue whether or not I was physically or emotionally hungry. I lived completely in my head and always tried to ignore and avoid how I felt in my body. I bounced from diet to diet, constantly restricting all day and then binging before bed. 
The days where I was the most out of alignment from my true self, were the days that I suffered the most with emotional eating. This fear caused so much anxiety around every part of my life, from my relationships to my career, and the easiest solution was always numbing in one way or another. 
Since working with Hungry for Happiness, I've made progress in so many areas of my life. I've let go of the fear that people won't love me for who I really am. I've learned to accept myself as is. I got out of a relationship that was making me feel inauthentic and codependent. I've lost weight, and my anxiety is now controlled without drugs, through meditation and other tools I've learned from HFH. 
I rarely find myself even being tempted to use food to numb, and if I do, I have the tools to heal. The most important thing I learned is how to have compassion for myself. Forgiveness, kindness, and love are the only ways to heal the parts of me that are suffering. People keep telling me that I seem so much happier, and they're right, I am!" 
– Brandi Butts, Prairieville, Louisiana
"The Food Freedom Journey has given me the opportunity to finally embrace my truth. This program has been so uplifting, expansive, and thought provoking. I have always been a fan of personal development, but this program has helped me dig into the depths of my soul, thoughts, and beliefs. I have discovered things about myself that I never knew existed – and from there the healing has begun. The support of Samantha, our coaches, and the other incredible women in this community is truly invaluable. A once in a lifetime experience for growth." 
– Jen Thompson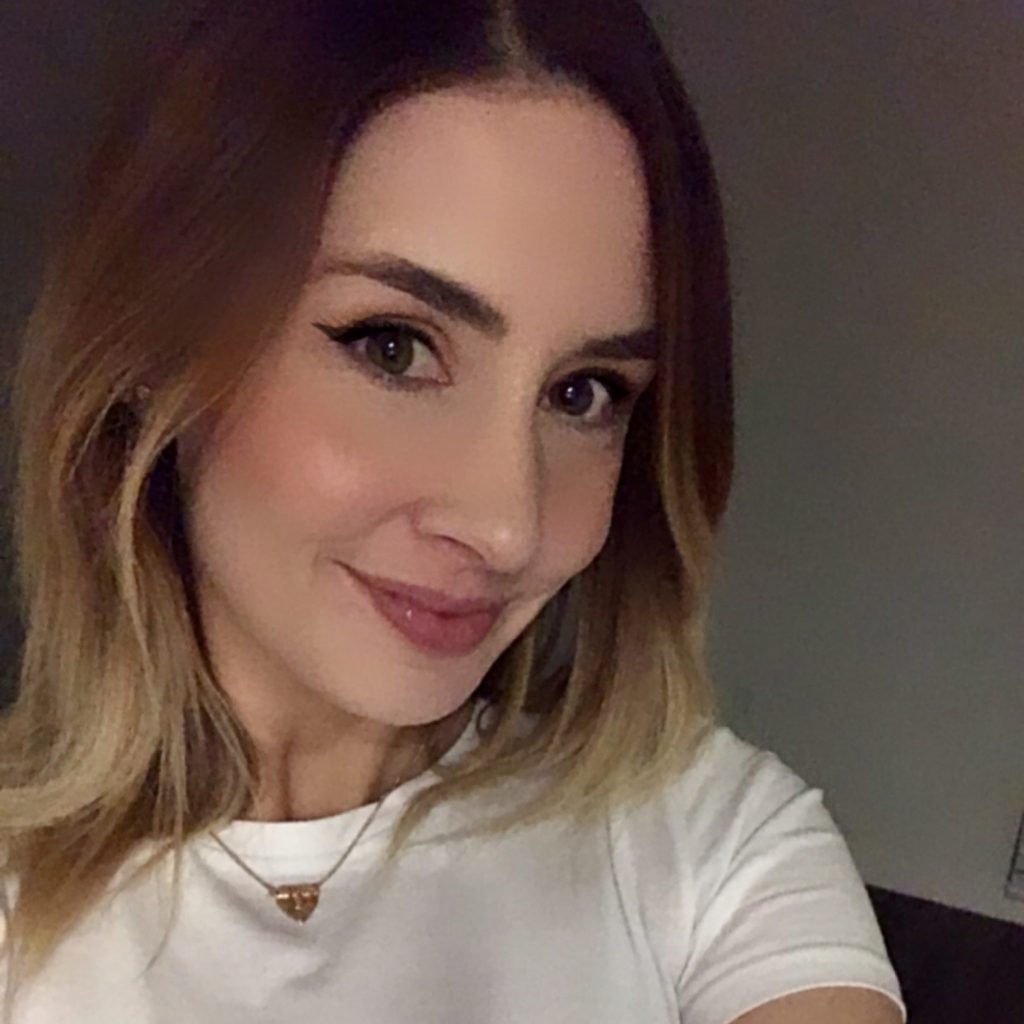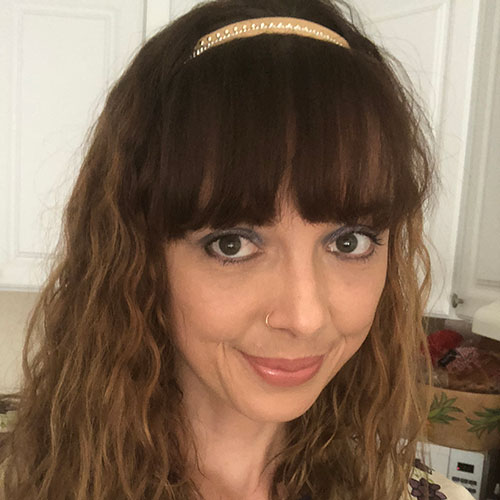 "When I first came to Hungry for Happiness, I had a confused relationship with food. My past included suffering from every type of disordered eating. I had struggled for over 20 years and even though I had been in recovery for three years, I felt HFH would strengthen my progress and give me more insight into myself and my eating. Which it definitely did! 
I struggled more with my body image and how that made me feel in my body, especially when my head felt okay, yet my body felt uncomfortable to be in. It confused me. I was not able to integrate them at all. 
Even with ALL of my treatment, residential stays, and therapy over the years, I did not actually work on my root causes that kept a lot of pain inside of me. I knew that the only way for me to grow was to go deeper. 
I knew I needed to really peel back those layers and get down to the pain, feelings, and reality of what I was still numbing out.
The progress I have made and who I am today is a complete 360 from when I first started with HFH. I have grown so much as a mom, friend, and most of all in the relationship I have with myself – I actually love myself! 
Working with HFH is life transforming. From someone who is deeply struggling with food currently, to someone who is wanting to expand on their own growth, this work is worth it. It is not like any other program I have done. 
You get the support of the entire Hungry for Happiness team. You get so many materials, and videos and meditations to aid in this work. If you are even the slightest bit interested, then you are meant to be here. You are here for a reason. Take the leap and join this amazing program. You will NOT regret it!" 
– Erin Reiland, Yosemite Lakes Park, California
"Through breathwork, meditation, coaching calls, and each module's singular focus, I began peeling back the layers of suppressed emotions. One day, a situation that I would usually dismiss or shroud in a cloud of expletives – I instead cried for the first time in four years!"
– Tracey Gayle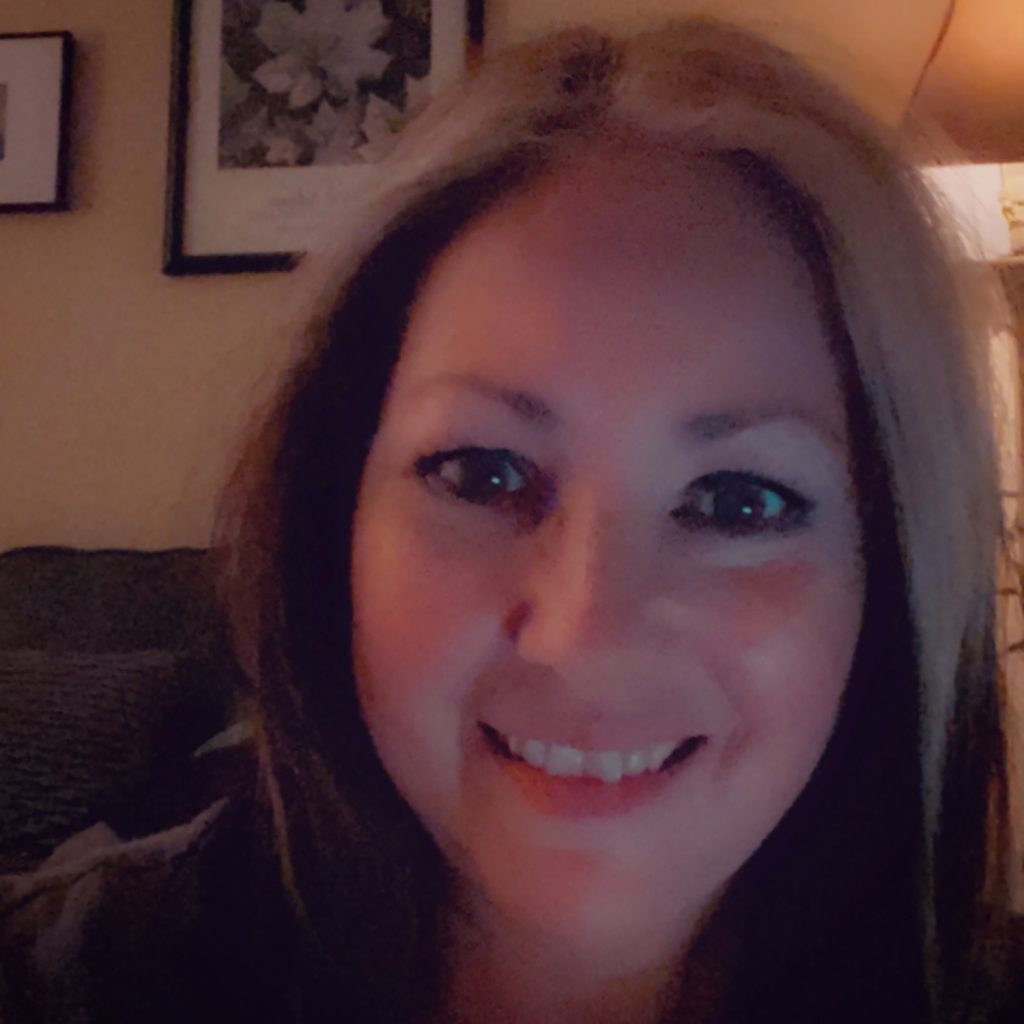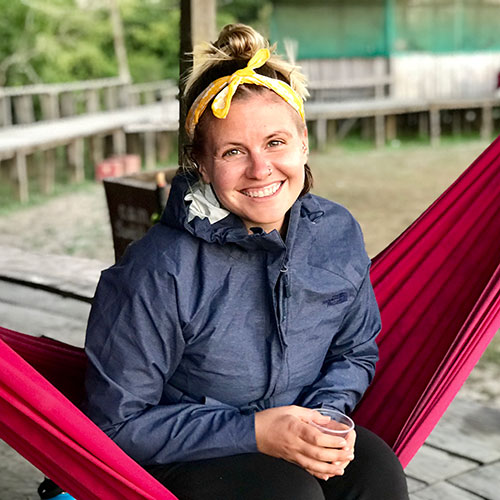 "Before working with Hungry for Happiness, I was filled with fear about food and my body. I was afraid to eat, afraid to not eat. Afraid there wouldn't be enough food. Afraid if I didn't always have snacks on hand. Afraid to be near food. Afraid to be around others eating. 
I hated social activities and only felt "successful" if I stayed home and controlled what I ate. I wrote down everything I ate for many days of my life. It was time-consuming and energetically draining. I didn't know if there was another way. 
When it came to my body, I was afraid of it. Afraid to try on clothes. Afraid to look in the mirror and not see a difference. I feared the voice in my head that would destroy me little by little. 
I rationed my love for myself based on how my body looked. It was sad and depleting. I felt like I was constantly losing a competition I never wanted to sign up for in the first place. 
During my work with HFH, I slowly came to realize that I didn't love myself unconditionally. Instead, I created a standard for myself that I could never live up to and refused myself love unless I became that person. 
Along with this, I held a lot of shame inside for who I am. This shame came from a few different places (childhood, authority figures, years of anxiety, and my own perfectionism). These two inner struggles made it impossible for me to have a healthy relationship with food and my body. 
With help from Samantha and HFH, once I created awareness around these pain points, I was able to begin healing them. I have made a lot of progress in accepting myself–every part of what makes me, me. I trust myself more, so it's easier to make decisions and share my ideas with others. 
I've also created an image of myself in my head that isn't centered around a skinny body. 
Although I went through a few transformations during the process, I'll never forget the power of learning to express myself. Not wanting to stand out, be different, be 'difficult', or be seen caused me to hide myself. 
In reality, my true self wants nothing more than to shine brightly and share my ideas, gifts, and beliefs with others. I slowly realized that I spent most of my life shaming and covering up important parts of myself. Releasing these habits allowed me to embrace my whole self and be truly honest with everyone.
I feel more confident in how I live, dress, speak, and act. I feel like a completely different person. Without spending most of my mental and emotional energy thinking about food, a world of opportunities revealed itself. 
I have spent more time and energy building my blog, exploring different styles, and speaking my truth to the world. I write about topics I never thought I could share in a public forum. I now see how valuable self-expression is.
If you're ready to completely heal your relationship to food and your body FOR GOOD, then this is truly a lifetime investment. I never want to go back to how I was before, and I now have the tools to find my way through future challenges."
 – Kimber Claeborn, Hong Kong
"I feel like I've let go. Like I'm letting the Universe, my body, my intuition guide me instead of guidelines and rules. I'm happier. I'm less controlling in life. I'm free. And can I just say I'M HAPPIER one more time?! That in itself is worth more than I can put in words!"
– Terri Lynn Driedger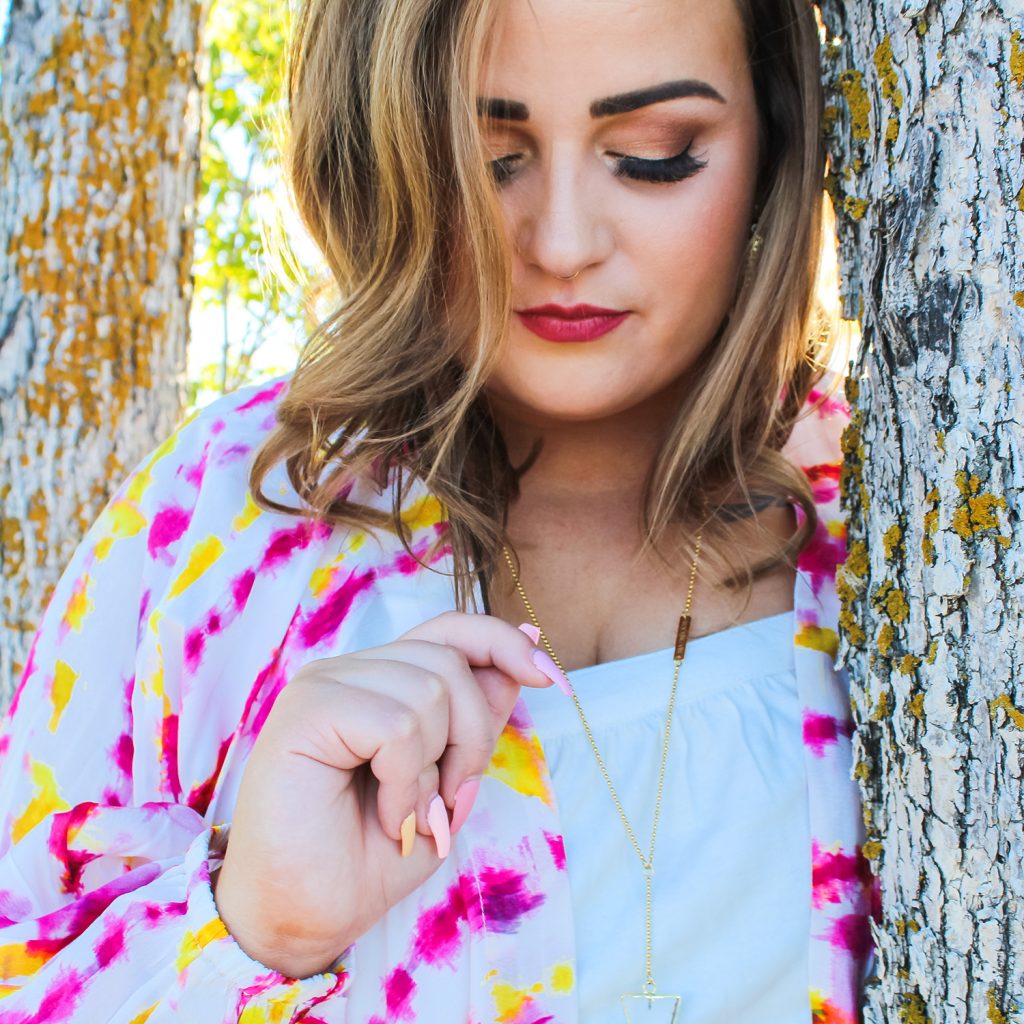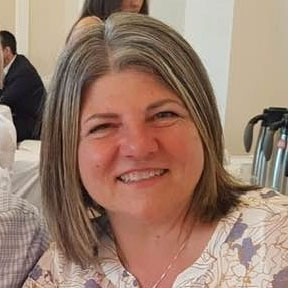 "My relationship to food when I started working with Hungry for Happiness was chaotic. I used food daily by binging in order to numb my emotions. My relationship with my body was non-existent. I didn't allow myself to be present or enjoy life. I was always trying to do more to gain approval worth and acceptance. 
Through this work, I discovered that my worthiness wound was the biggest underlying emotional root cause of my struggle with food. I was always waiting until I was losing weight or actively dieting to feel worthy or good enough. 
I had a story that my body size equalled my worth. 
Since working with Samantha, I am now living my best life and being present. I have learned to love myself, and have accepted my body where I am at. 
I am feeling and allowing all parts of myself to be included and this has brought healing. I give myself so much grace and compassion. I have experienced so much lightness in forgiving myself and showing up for myself through breath and meditation. 
I know that I have the choice to accept and include all parts of myself in order to heal. I get to do this work and create an abundant life for myself. The most important thing I have learned is that I get to show up and live my life. I get to experience all the emotions and heal them as they arise. 
I get to be light and I no longer fear the darkness. It gets to be there too. 
I am worthy and whole and I am in the process of embracing all of who I am. I am in the process of living my life, and I love the transformation within my soul." 
– Sheri Morrow, Port Moody, British Columbia
"My biggest breakthrough has been learning how to process my emotions in a healthy way. Feeling to heal instead of bottling my emotions until they explode."
– Mariah Feliciano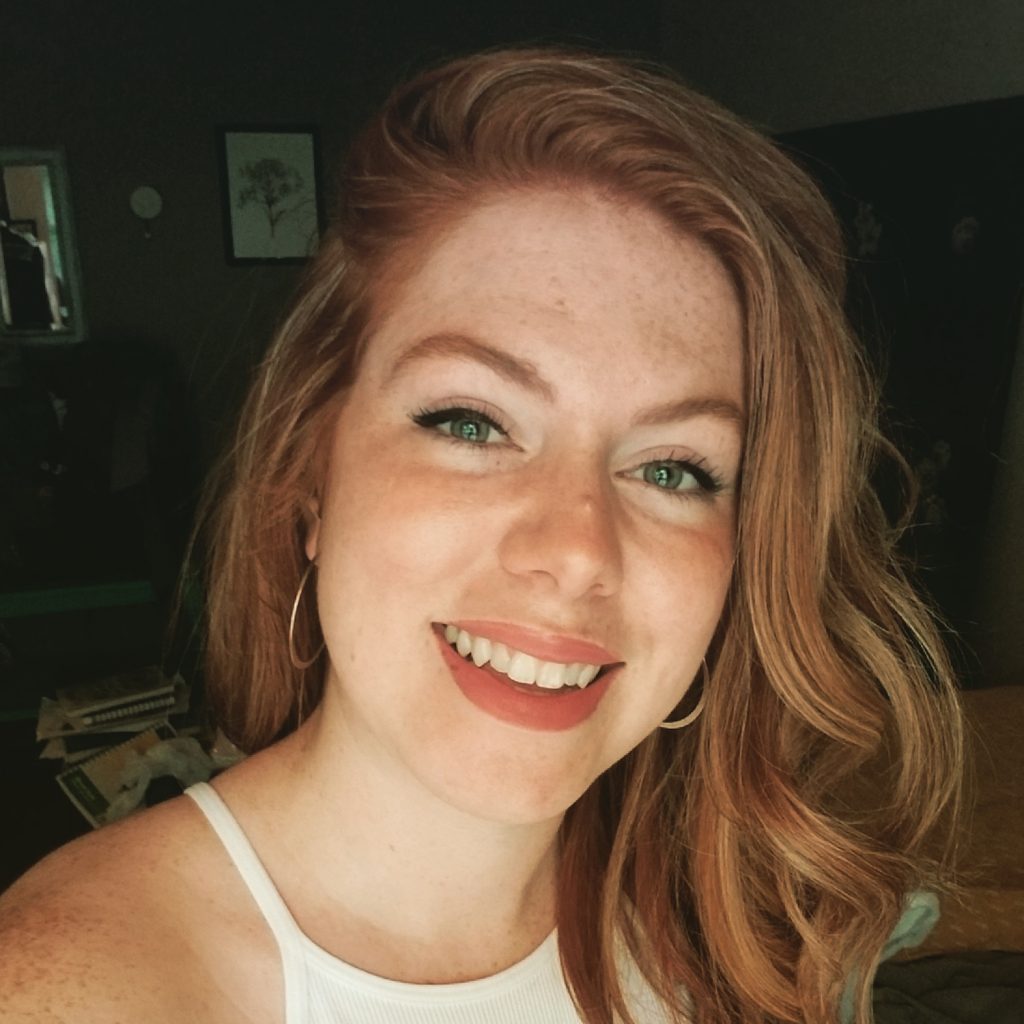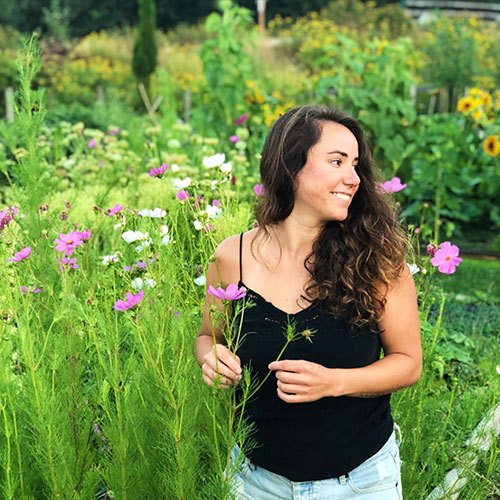 "I struggled with food and my body for over 10 years. I worked as a chef on and off over those years and was so stuck in a love hate relationship with food. I loved being creative with food but I was at war with my body and blamed her for everything I wasn't happy with. 
She was the reason I was single, she was the reason I binged and purged, she was the reason I would get drunk and black out. She was the reason I wasn't confident or able to go after my dreams. 
By doing the work Hungry for Happiness teaches, I finally feel confident and free with my body and food choices! 
Through this work, I was able to grow soooo much deeper as a person, and dig up and heal wounds I didn't know existed. I find I turn to breathwork and looking inwards when I'm triggered. I feel so much more powerful to make choices that are best for me! 
One of the most important things I learned was to prioritize myself. If I don't prioritize my own lifestyle, everything will get carried away. I find I have more compassion and empathy for every human I connect with. I'm much more open minded and have the ability to listen and process before responding to triggers. 
I don't blame others when I feel heightened emotions, like anxiety or anger, I see these as opportunities to dig into what's triggering me. I put more effort into my own self-care as I can't do this work without showing up for myself. 
This is an amazing program that allows you to heal yourself. Show up with an open mind and ready to peel back any layers of who you thought you were supposed to be!  
You can have anything you want, so any doubt you have will get worked on with this program!" 
– Becca Wilson, Whistler, Canada
"I've learned to feel all of my emotions through where my body tingles. To understand what I am feeling and when I feel – it has been amazing to analyze when I actually am hungry."
– Taylor Karns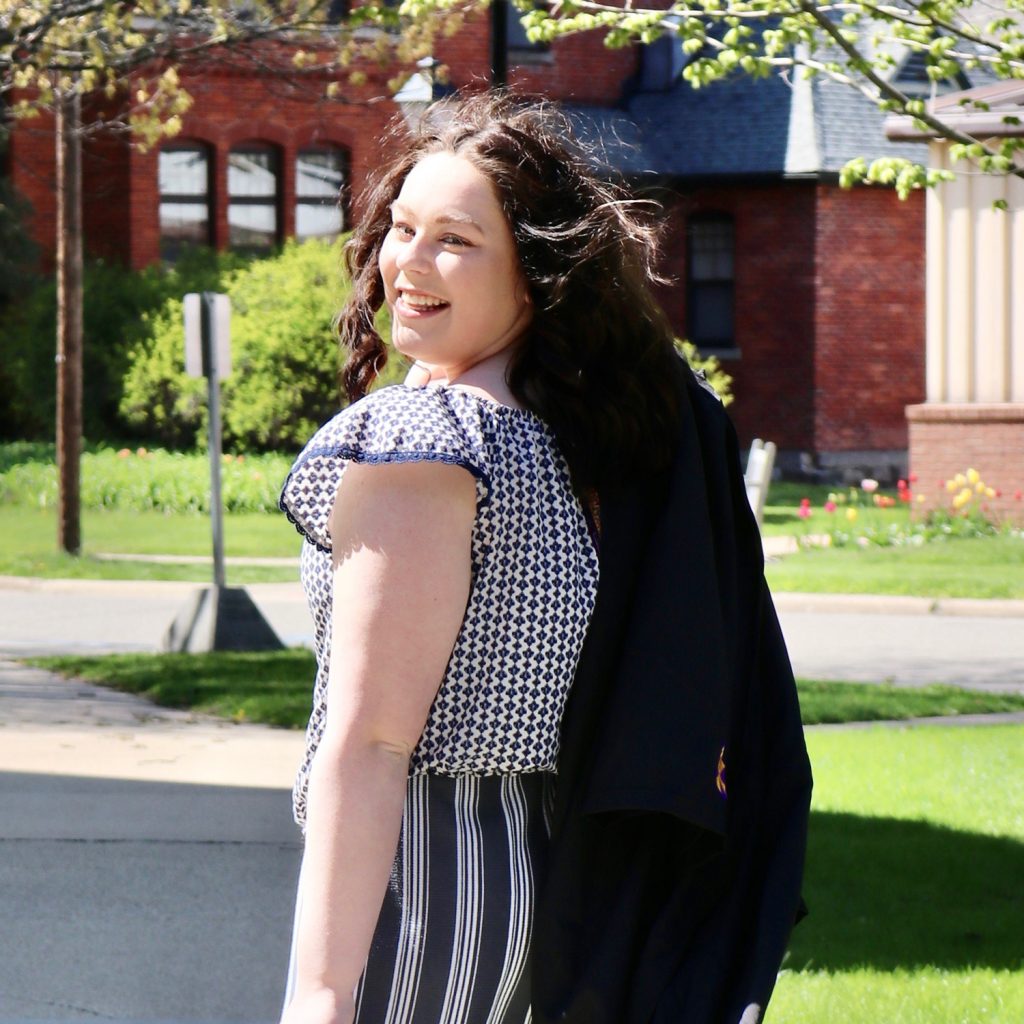 Frequently Asked Questions